I finished the fifth day Morocco test.
Total Mileage 2400km.
It is daily 500km.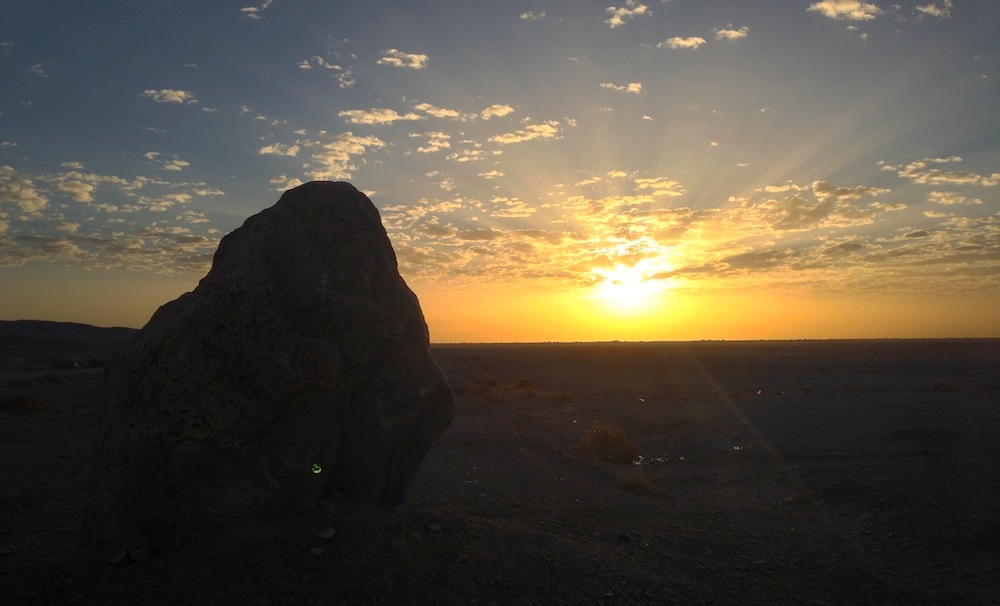 Pace of this time is different from when Dakar Rally.
Because It is for test.Maximum!!!!
I have attack about impossible in the rally.
Drift in the corners,and jumping,jumping! jumping! jumping!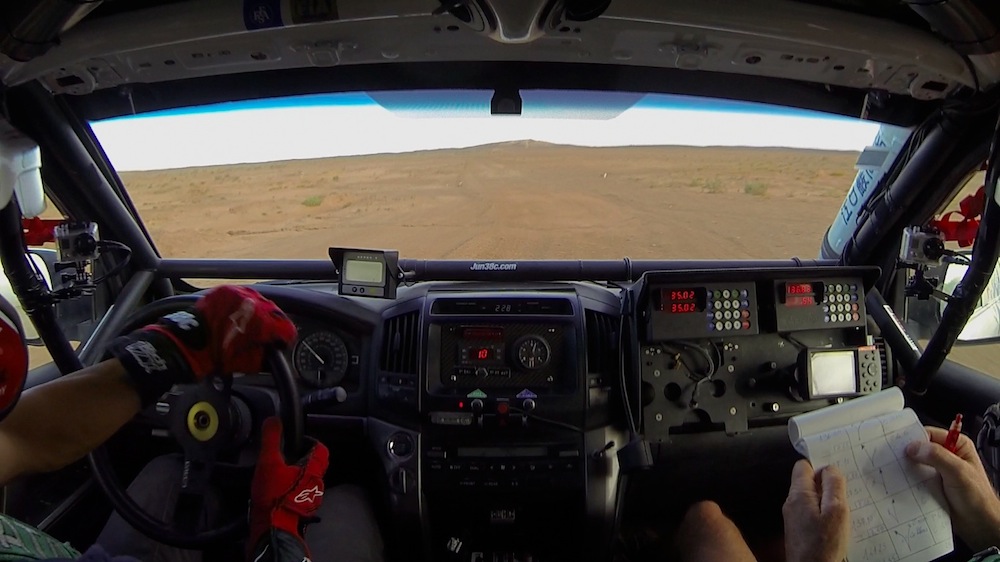 As a result, the tire would scraped quickly.
Do not become like this in the rally.
Make it less so……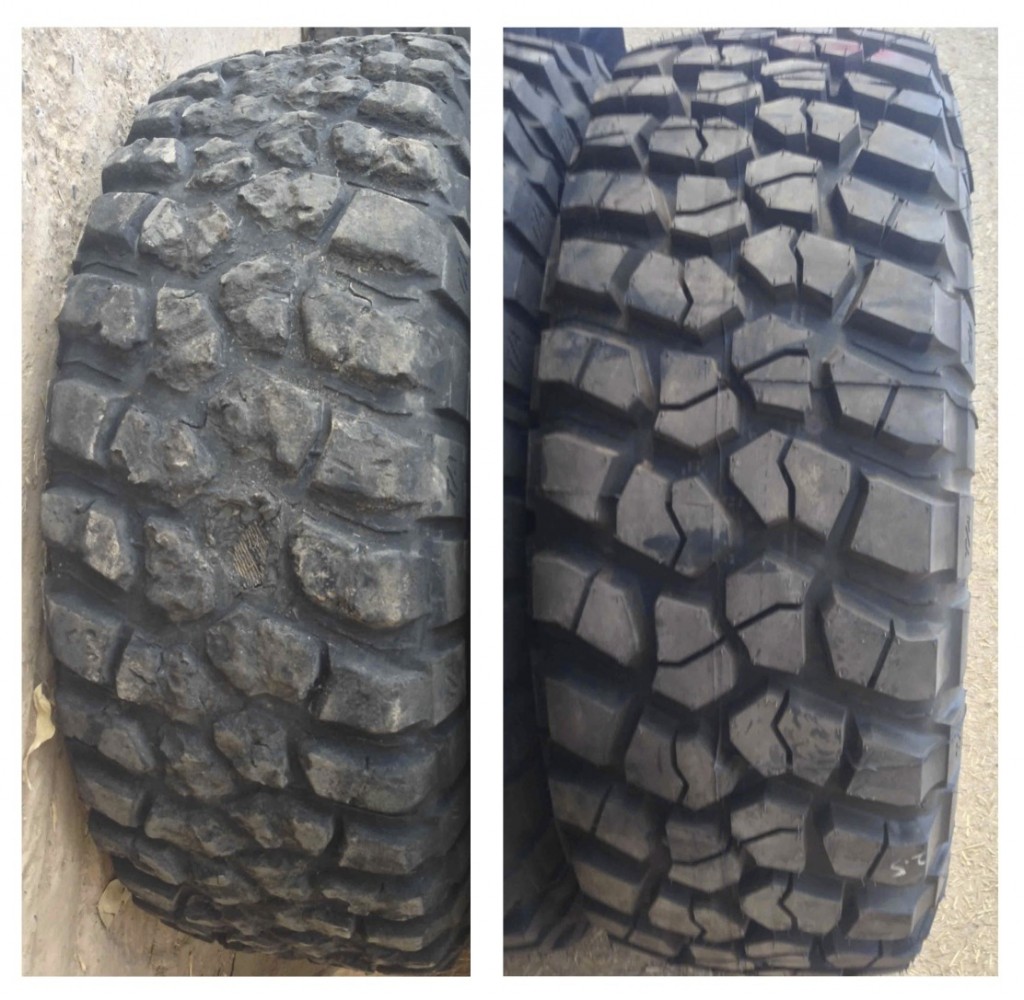 I want to show everyone this speed!
Why not try with such speed even in rally?
It's impossible.
First, I drive many times the same route because it is test, I would remember the course.
It is also the pace can be simply because I remember certain extent.
If I into unexpected gap, resulting in the badly damaged as it is base of production Land Cruiser.
That 's why I can not drive at this pace in the rally.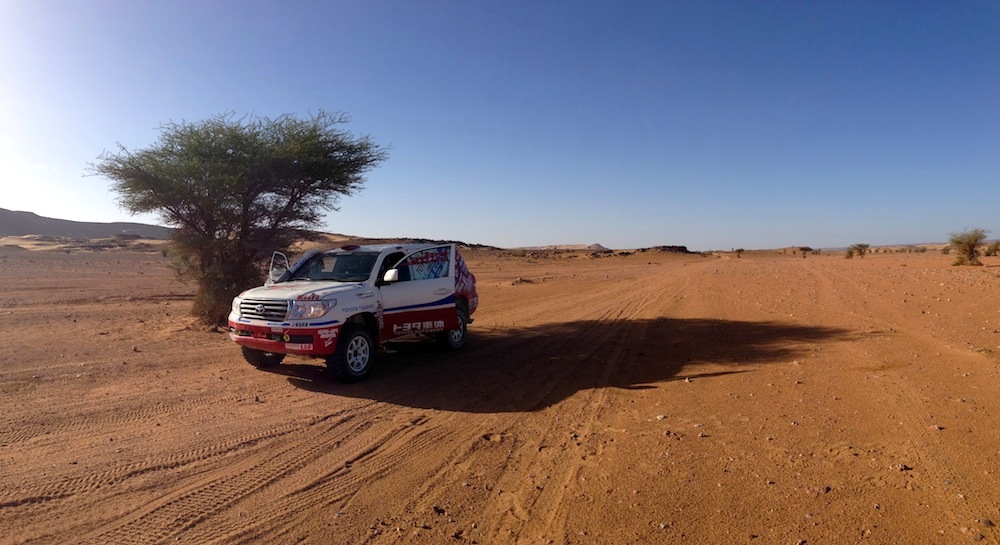 5000km targets. I'm going well for now!