It was also fun to see the Nazca Lines, the real purpose but look at the sand dunes.
There are really a lot of sand dunes in Peru.
However, not place in my rental car. Yaris…..
But it's fun. Not bad sand dunes by Yaris.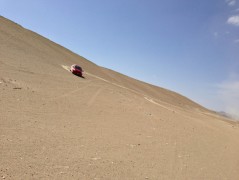 Is not high breaking point. More so, by the foot!
I feel far away by foot. No, in fact it is far.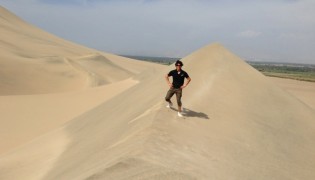 However, the view from here is the best!
You think so, too?