2014.01.06
2014 DAKAR(day 1)
Report #03 "Stage1 Rosario > San Luis"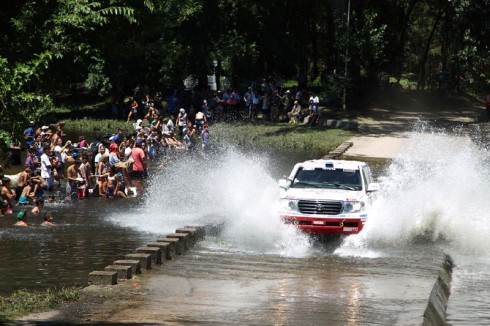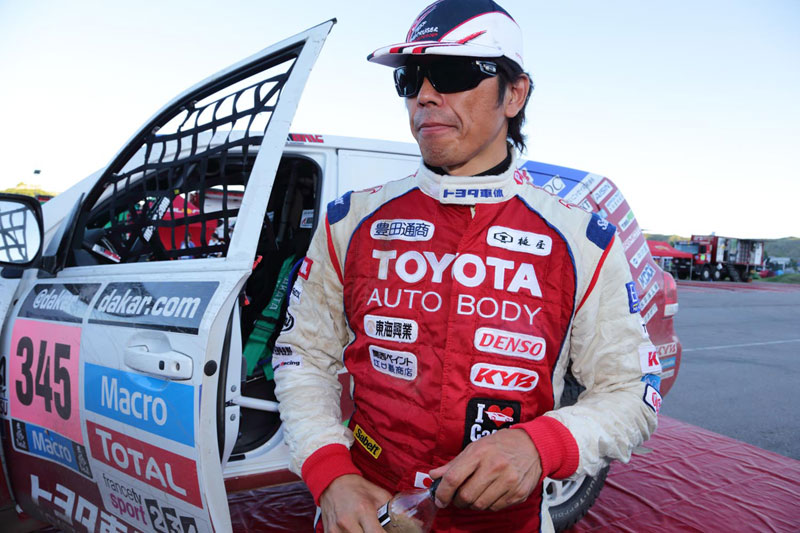 January 05(Local date), Jun challenged to the stage 1 and finished 3rd in T2 Autos class. First day's course was the dirt surface and the mountain path. SS course was so narrow and tight, there's no chances to pass by the leading car, he drove the car carefully due to the stones and the stubs dotted on the road all day.
Then the abhorrent point came on the way. Jun had to run more carefully around 20-30km from the start. Because the road surface looked like same as the point his car wiped out and left out from the rally last year. Also he awaked gear ratio of transmission was not fit yet, he was not able to a magic carpet ride. However his running pace was good and Jun cleared 1st stage without troubles. Jun also overcame last year's setback today.
Just after Jun caught up Foj who ran 2nd, he was speeding up suddenly. Jun kept following Foj, he brought Gibon of 1st who is Jun's team mate into sight. Jun chased the leading cars but the situation was too difficult to pass by. Baggies were making up ground from back and Jun gave away though their pace was down. Gibson and Foj ran away while Jun was trying to overtake baggies. However Jun kept close range from the team mates and the rivals. After that he crossed the goal of the first day with safety.
Jun told that he succeeded to breake down the last year's trauma and he want to take back the aplomb by keep driving with believing in himself. It was not so good feeling in his mind actually. Today was like "Turn a misfortune into a blessing" so to speak. We hope to see his usual driving from tomorrow.
Dakar Rally 2014 Stage 1 Result:
Liaison:629 km
SS:180km
T2 Autos Result: 3rd
Overall standings: 43rd