2013.01.05
2013 DAKAR(day 1)
bivouac from Jun Vol.1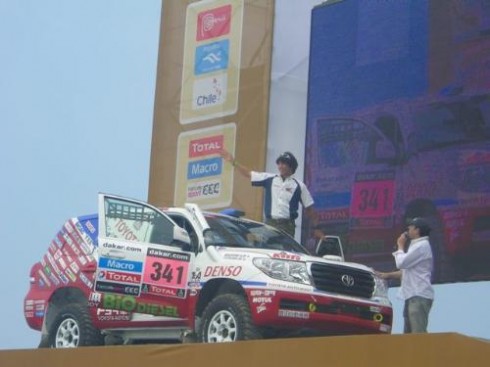 It is Jun Mitsuhashi.
I start 2013 Dakar rally in after about 1 hours.
I just leave the hotel and go to the starting block now.
I do not feel the pressure, because it is confident of my potential.
But…In the last Dakar rally, championship evaded even machine trouble, in the pharaoh rally and Dakar rally also.
Then…confidence disappeared my driving skill.
However, it was revealed that a car had a problem by the analysis. I was not bad!!!
Therefore I was able to regain my confidence!
Therefore present I do not have the hesitation.