2013.01.13
2013 DAKAR(day 8)
Report #10 "Stage08 Salta > San Miguel De Tucuman"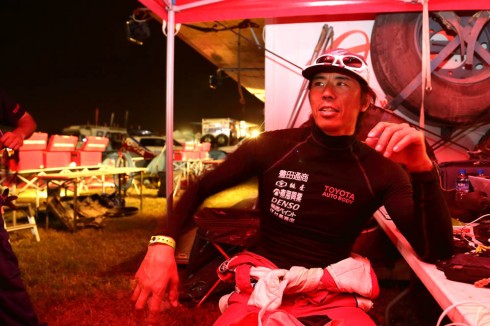 Report #10 "Stage08 Salta > San Miguel De Tucuman"
January 12(Local date), Dakar Rally 2013 officials separated SS of the stage 8 into the 2 parts due to the rain, and the first SS was canceled yesterday. However the rest of SS was canceled at 103km point from the start of SS too.
The heavy rain was the cause of everything. JUN turned back along the way of SS and took a shortcut from CP2 point. It was the same as the whole stage was canceled. The officials accepted only 3 first comers as the 1st to 3rd and the rest was all ranked 4th.
The rain changed even the dried-up river to the muddy stream and the drivers had to find the low water dosage points to cross the river. After JUN and the team crossed the river successfully, FOJ and the top runners gave up the crossing the river at the same point and they went to look for the other point. It was the chance to cut down the gap between the leading pack and TLC as much as possible. JUN and TLC succeeded to buy a time but it wiped out. Because all cars ranked 4th except the 3 cars finished first.
The stage was racked by the weather like TLC towed the friend's car of the teammate Zibon about 140km to the bivouc. Today's stage canceled was the damage for TLC but JUN will make a push for the team's win. Tomorrow is the rest day and JUN looks back the first half of the rally on JUN TV. Check it out !
Dakar Rally 2013 Stage 08 Result:
Liaison: 380km
SS: 470km
Overall standings: 46th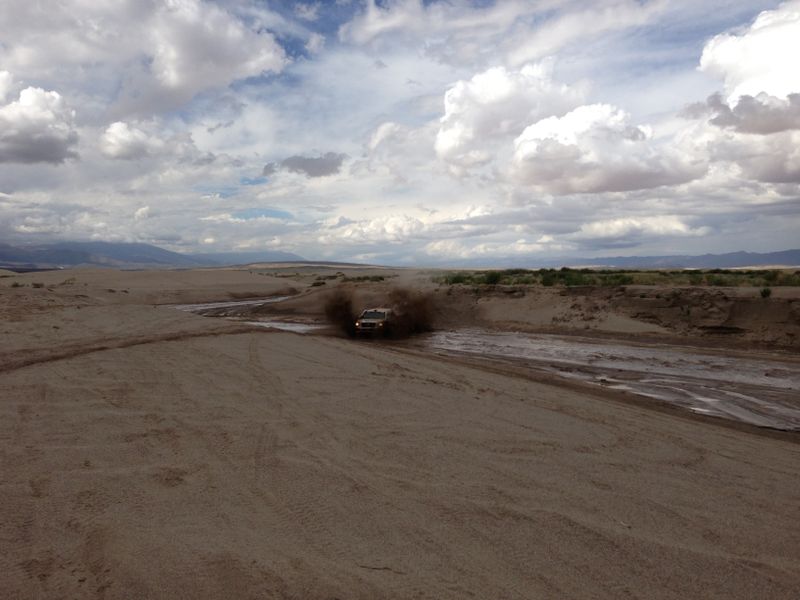 ※CP2 point