2012.10.07
2012 PHARAONS(podium)
(日本語) JUN's report from Podium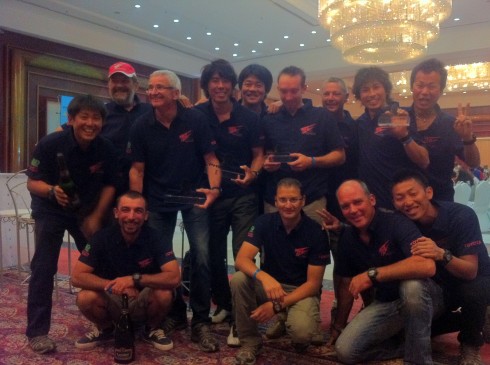 Sorry, this entry is only available in 日本語.
2012.10.07
2012 PHARAONS(podium)
Jun on Podium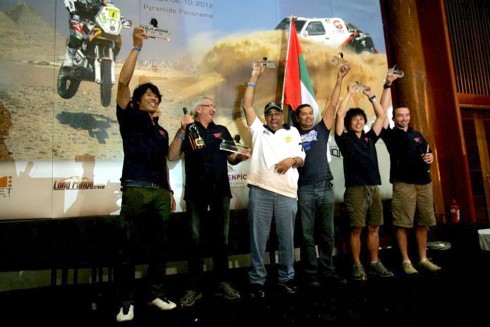 The final results are general 5th place, class 1st place! Gap with 2nd place is 3h40m. It is overwhelming!
The face of jun is a smile to see the trophy which it take after a long absence.
[I miss take at last day in the dune,But I got podium on the top of production class! So I can have
good image to next dakar rally.Our team stuff are so happy too! We got is big thing at this time]
It is January of the next year that jun will take the next trophy.