2012.10.02
2012 PHARAONS(day 2)
Report Stage2
Overall standings: 7th
Class Result: 1st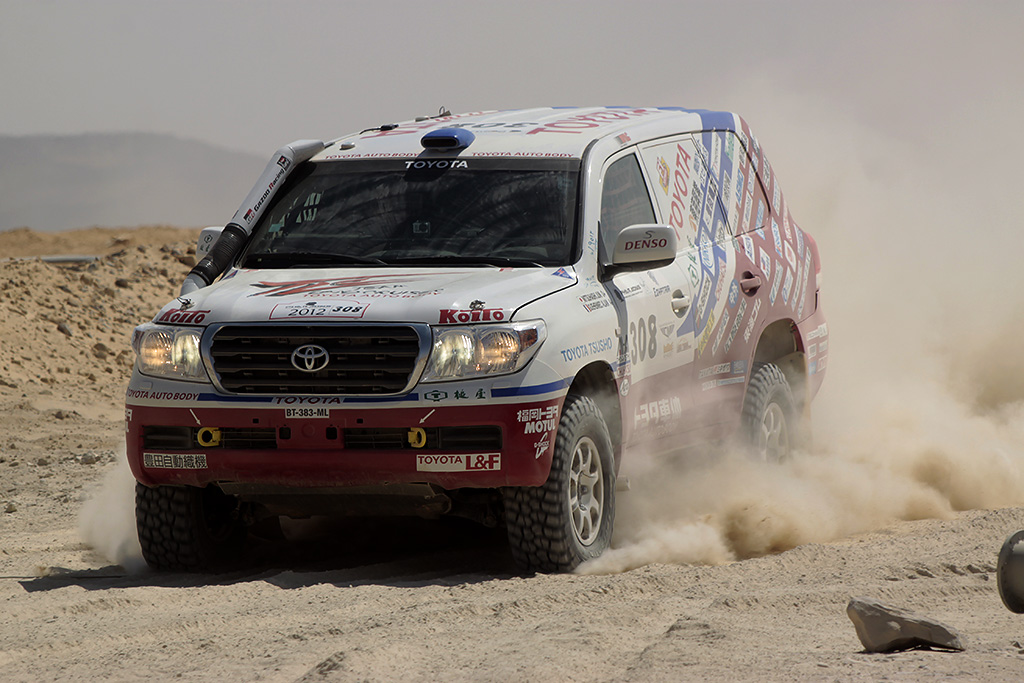 October 2(Local date), Jun started with the distress about the air pressure of tires. He set the air pressure low but it is getting high after entering the sand dune area. Jun needs to evacuate the air from tires in the sand dune area that is the basic theory to prevent the sticking in the sand.
Land Cruiser was in good condition and kept going without evacuate the air from tires. Then the  car stuck with the sand and lost 15 minutes. Jun regretted about that but rest of the race was so far so good.
Jun made no mistake in the sand dune course. However he jumped from the edge of sand dune and flew 10m high due to higher speed. He continued the race with the low air pressure tires till the end and that is the proof of Jun was running in the good rhythm.