On February 12, Dakar rally event hosted by japan secretariat was held in Japan.
In the place, the ground is asphalt narrowly.it is very unsuitable for a rally!
However, I established the simple jump and I trying put big counter!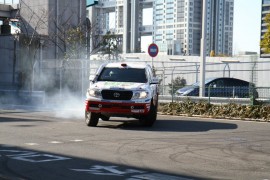 There are few chances prompting rally car in Japan. Therefore it was a good opportunity.